Repair Your Stomach Lining Naturally and End Bloating, Gas, and Cramps In A Matter Of Days
9 out of 10 people feel the difference in less than 7 days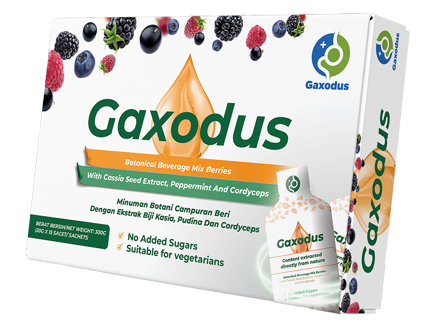 Backed by over 28,781 satisfied customers in 25+ countries
(All managed to recover back their gut health & immunity, naturally!)
....
Bloating, Constipation, Excess gas, Abdominal pain
Makes Life A Living Nightmare
4 in 5 people in the Malaysia think something can be done about their digestive issues.
Take the first step – we have solutions designed to help.
A strong immune system begins with a healthy gut.
Gaxodus® is uniquely and naturally formulated with 14 effective ingredients targeted to improve gut health to provide you and your family with a stronger gut health, immunity & better general well-being.
Scientifically formulated, researched, and tested over 7 years.
Enhances Nutrient Absorption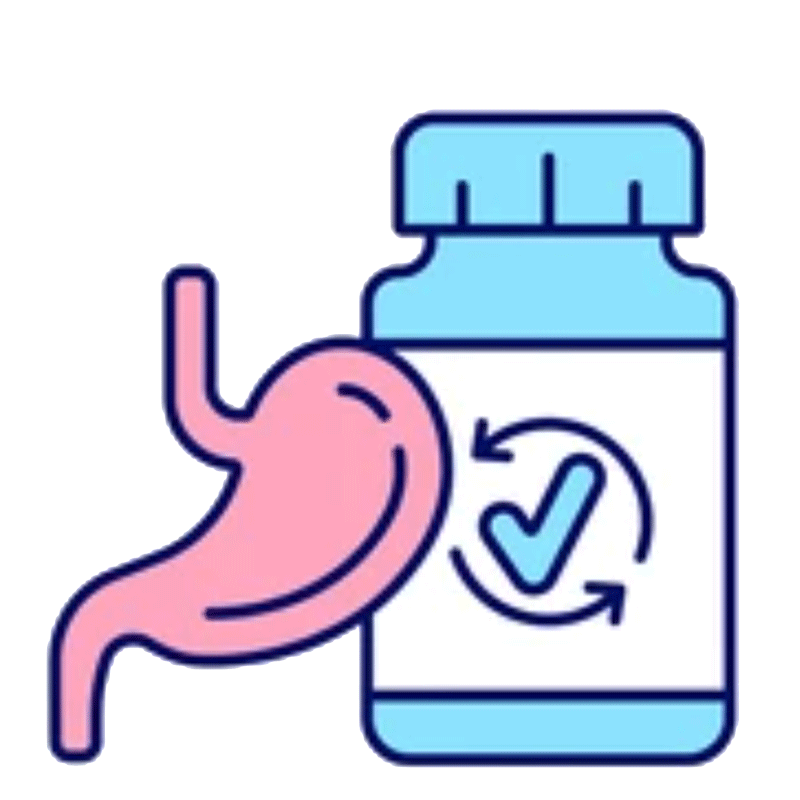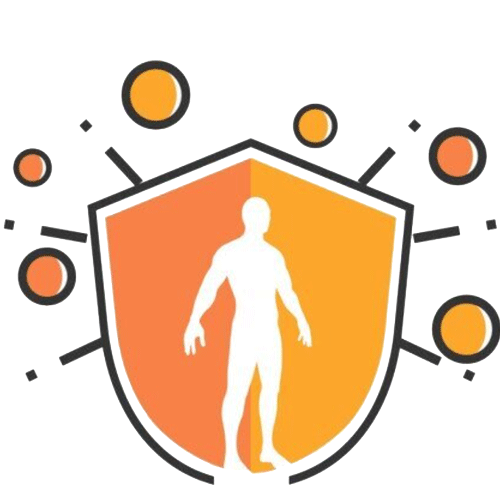 Manages Bloating & Constipation Efficiently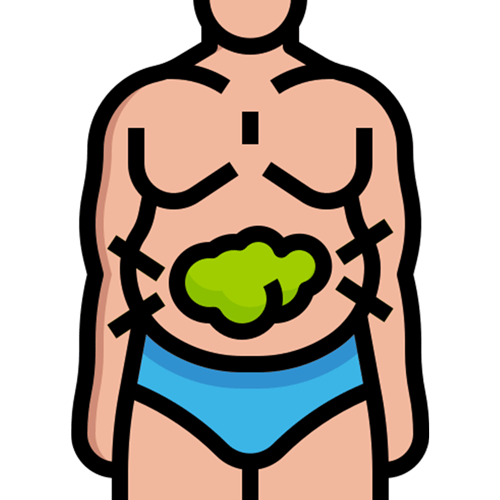 Relieves Stomach And Bowel Discomfort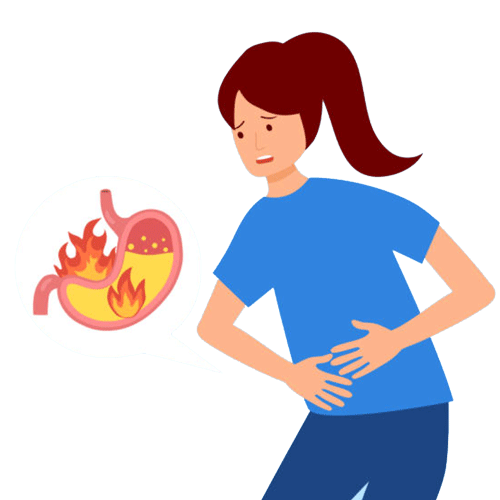 After two months of GAXODUS®, clinical trial participants averaged
Increase in key metabolites (help cellular function)
Reduction in chronic bloating
Increase in Propionate (helps reduce anxiety)
Increase in Acetate (boosts immune system and controls weight loss)
Increase in Butyrate (helps protect against IBS)
Liquid Supplements = Faster Results
Why are we so sold in liquid form?
It's because nutrients can only reach cells through liquid solutions, which assimilate in just 4 minutes.
So we couldn't consider anything less for GAXODUS gut health formulas.
Nutrients delivered through pills take 30 minutes to break down before the body can assimilate them, so delivering nutrients through liquid supplements seems like the sensible choice.
Our liquid supplements are fast, targeted, and potent: bottoms up!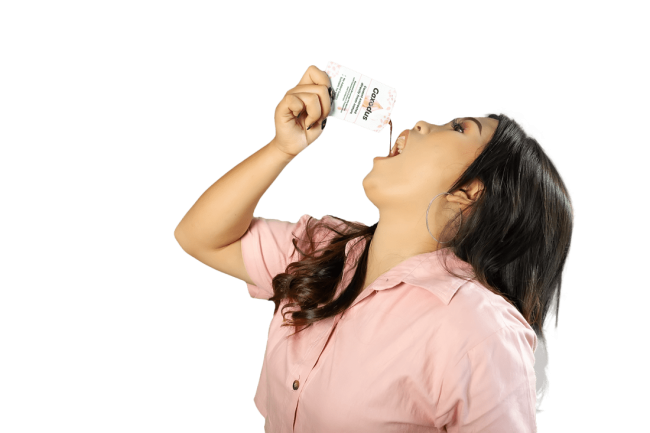 Are You Currently Dealing With Any Of
The Following Problems?
These are just a few of the common signs that may indicate poor gut health and a deeper issue with the microorganisms residing in your GI tract. 
If You Get Stomach & Gut Problems Often, This Is Probably Why…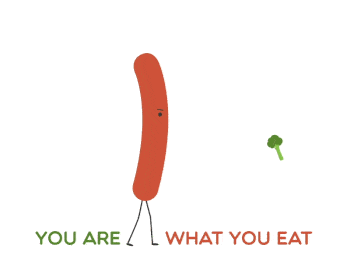 Consider the most recent occasions where you indulged in a substantial serving of unhealthy food.
Although it may have been delicious, have you ever pondered over how it left you feeling afterwards?
Modern dietary patterns can significantly disrupt the balance of your intestinal microbiota, and even if you attempt to improve your eating habits, it can be challenging to reverse the detrimental effects of your previous practices.
Fortunately, GAXODUS®' clinically proven formula can provide a remedy for this issue.
GAXODUS®: Designed With You In Mind
Is having a higher number of bacteria in probiotics always beneficial or is there a "perfect balance" that should be aimed for?
More isn't always better!
Many products advertise having 30, 40, 50, or even 100 billion healthy bacteria, but it's worth questioning whether this actually provides any added benefit.
Our gut lives in a delicate balance, if you have too much of one type, it can starve out the other good bacteria already there.
In fact, once you stop taking these high doses, harmful bacteria may flood back in, making your gut worse than before!
GAXODUS® is made with 'just enough' methodology – no more, no less than what your body really needs.
In a liquid form (that means no pills to swallow) for faster absorption, 100% made from organic ingredients and suitable for kids and adults – GAXODUS® has been boosting gut health for over 7 years!
Accelerated Results With The Right Balance of Prebiotics and Probiotics
The problem is, most supplement companies don't know how — or don't care — to make a truly effective probiotic formula with prebiotics that survive using natural clean ingredients.
14 Ingredients, Multiple Power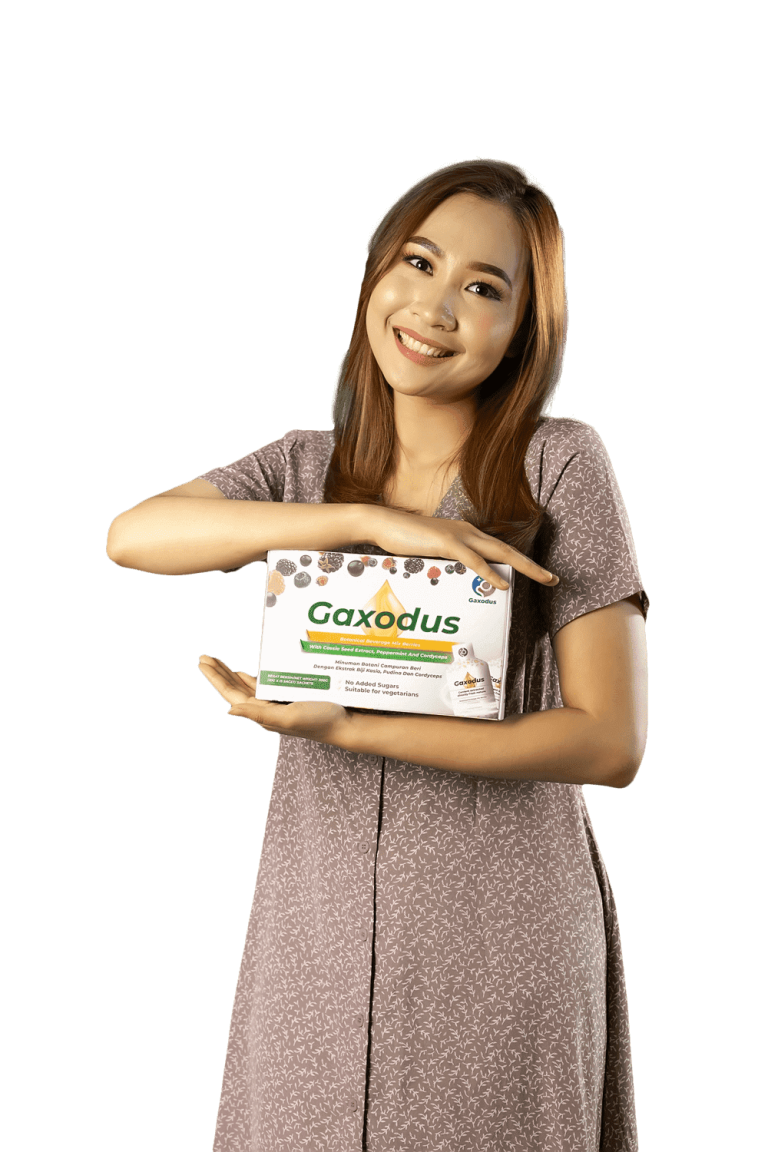 The 10 billion strains of probiotic (Lactobacillus acidophilus) in GAXODUS® creates a sturdy ecosystem for the healthy bacteria in our gut, which allows the body to absorb nutrients better.
Say goodbye to harmful rays. The Lutein and Vitamin C in Gaxodus® acts as a protective shield to filter harmful blue light and also strengthens the eye tissues.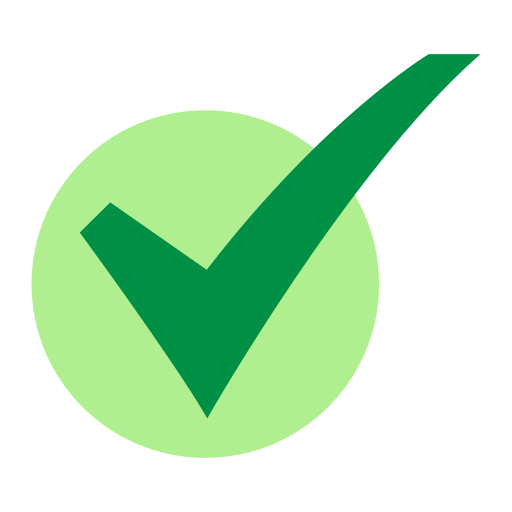 Enhances Digestion and Bowel Movement
The prebiotics in Gaxodus® works together to promote better bowel movement which relieves constipation and improve stool consistency.
Strengthens The Immune System
80% of the immune system starts from a healthy gut.
Which is why it is VITAL to keep your gut healthy.
GAXODUS® helps strengthen your gut barrier function and defend it against invading microbes or pathogens.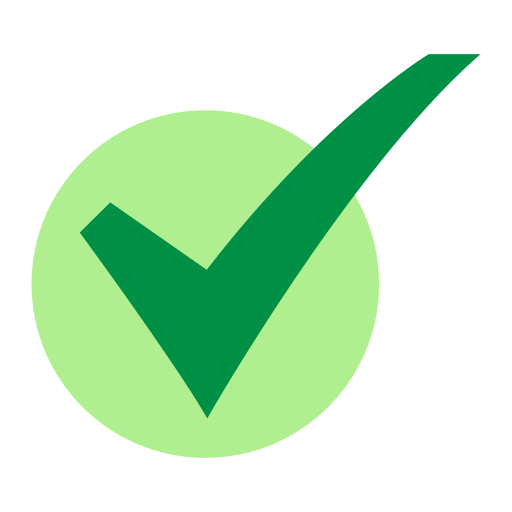 Prevent Post-Antibiotic Gut Reaction
Many patients who had antibiotics prescribed to them may face some side effects after the treatment. 
The synbiotics that are mixtures of probiotics and prebiotics in Gaxodus® help replenish the healthy bacteria and prevent the overgrowth of harmful bacteria in our gut.
Dual Action = Prebiotics + Probiotics
The revolutionary PRE™ technology is powered to protect the biological integrity of probiotics in GAXODUS®.
This ensures that every pure-strain of probiotics is preserved until the successful delivery into the gastronomical tract.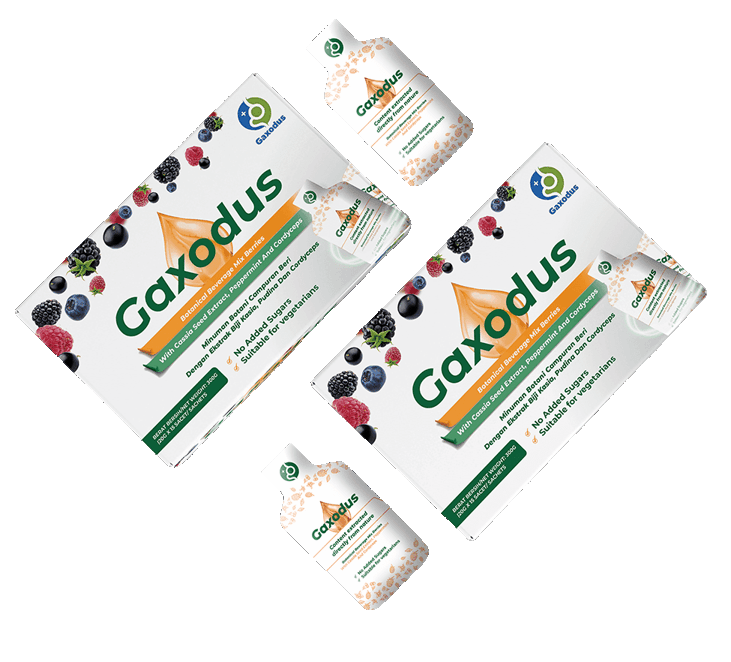 Who Should Consume Gaxodus®?
Gaxodus® is Suitable For All Your Family
If your child seems prone to upset tummies, or other issues with their digestive system.
It might be worth trying a daily use of GAXODUS® to prevent digestive issues.
Kids love taking our supplement.
Gaxodus® is a scientifically formulated blend of prebiotics, probiotics and balanced with other immune-supporting ingredients to support a strong & healthy immune system and improve gut microbiome health.
Age Groups: 3 and up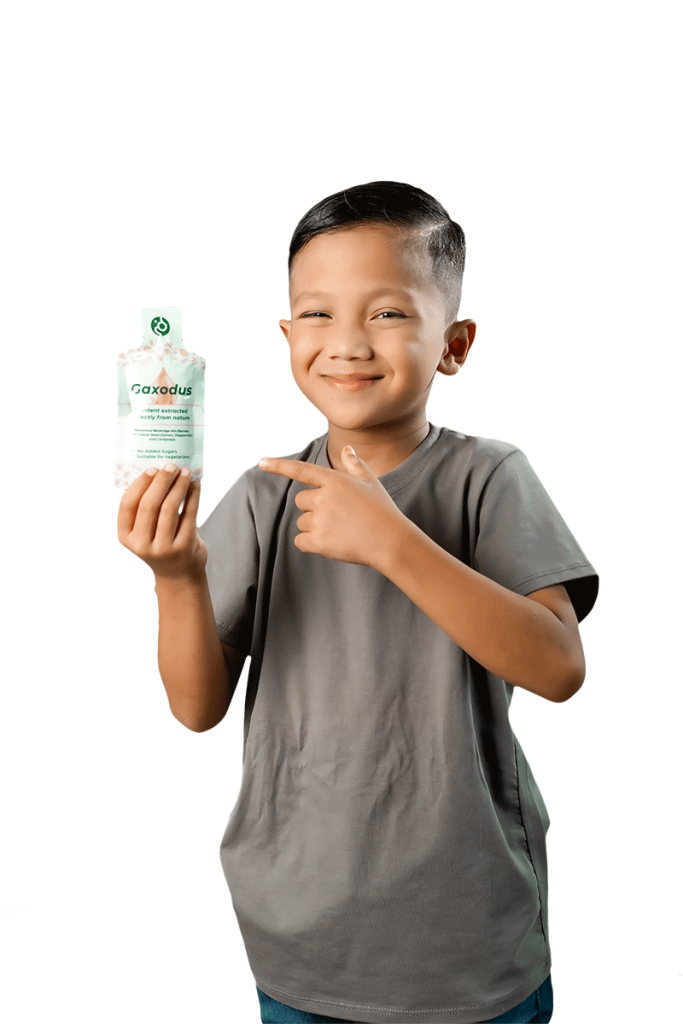 Why Choose GAXODUS® Over Other Gut Repair Solutions?
| | |
| --- | --- |
| GAXODUS® – Complete Gut Repair | Typical Gut Health Product |
| Can obliterate all major causes of bloating, gas, and digestive 'surprises' at once. | Only covers 1-2 symptoms or so-called 'root causes', which renders them useless or even harmful |
| 100% pristine natural ingredients that are backed by 3,347 scientific studies | Chemical and synthetic ingredients that work against the needs of the body |
| Premium ingredients like our custom blend of PRE® to make sure all ingredients are fully absorbed and not wasted. | Cheap and ineffective ingredients that cannot stop the Endless Bloating Loop |
| Ingredient doses carefully balanced to be effective without any side-effects for you or your kids. | Ingredients choice and quality that do not match scientific evidence. |
| Created by doctors and experts with nutritional science and chemistry degrees | Often formulated by sleazy online marketers only looking to make money |
| No sugar or artificial ingredients | Loaded with sugar and harmful artificial sweeteners |
| No fillers, stearates, coatings, dyes, GMOs, gluten, soy, dairy, heavy metals, or other junk | Tainted with fillers, stearates, GMOs, and even dangerous heavy metals |
| Triple-tested for quality, purity, and accurate dosage every single batch | Ingredients not tested or verified during the manufacturing process |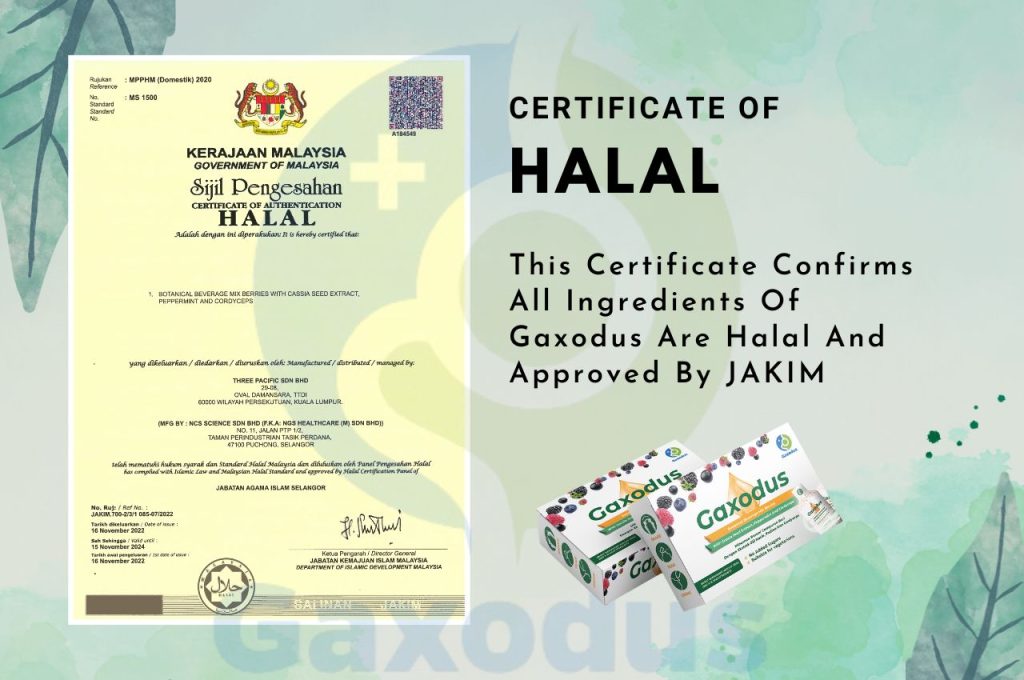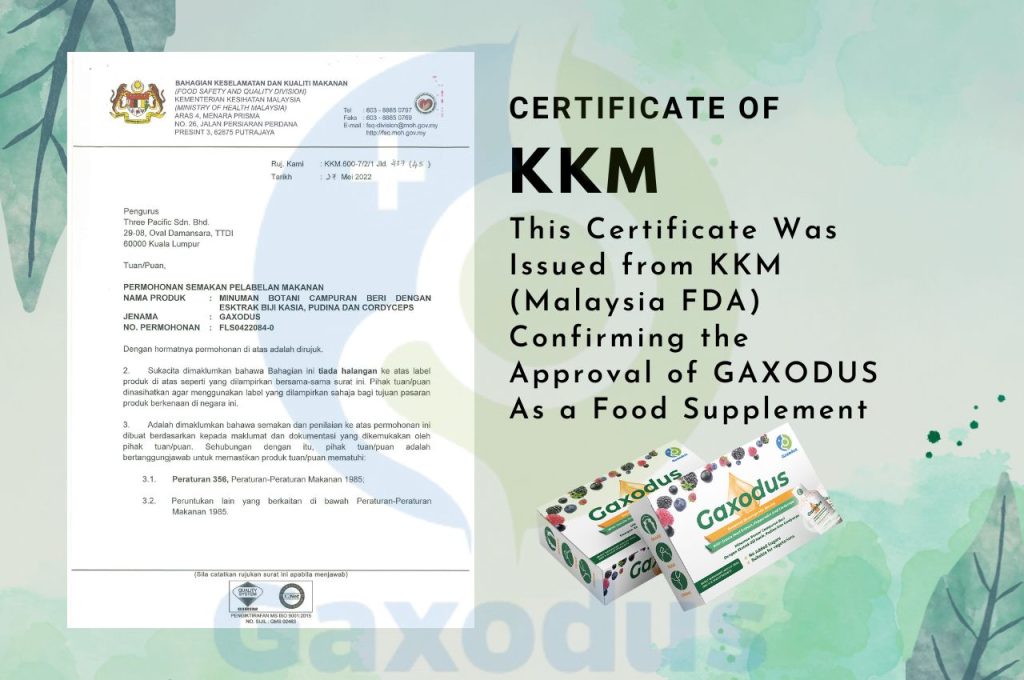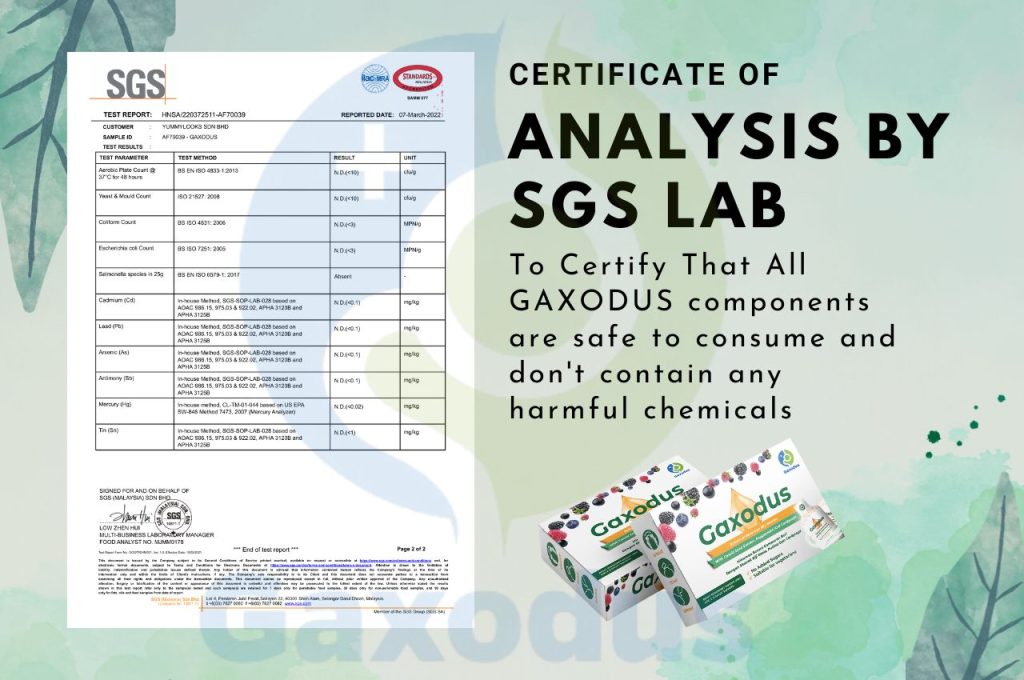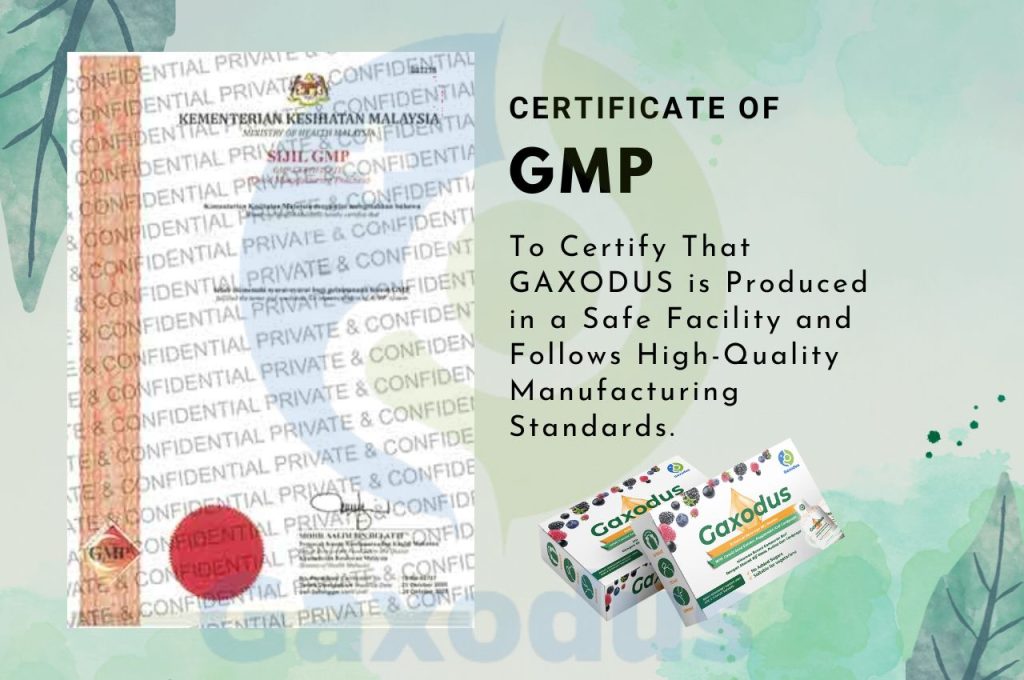 Adult: 1 sachets per day
Consume the sachets directly after meals.
Do not take with hot foods and beverages.
Store in cool and dry places

Avoid direct sunlight.

No refrigeration is required
Children 3+ years: 1 sachet every 2 days.
Consume the sachets directly after meals.
Do not take with hot foods and beverages.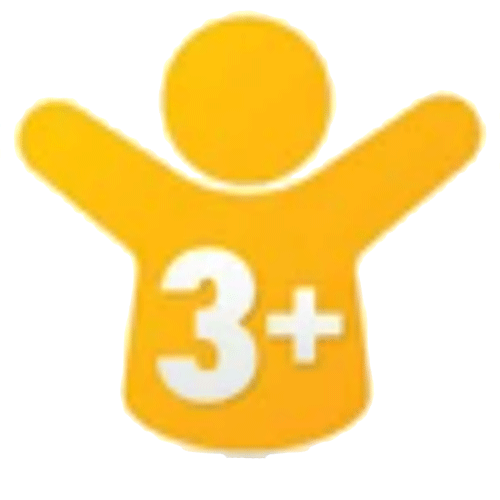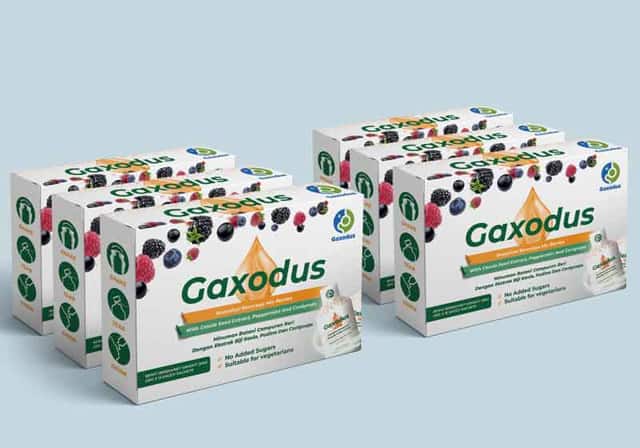 RM1170
RM
590
You Saved 50%
FREE SHIPPING, Receive Within 2 - 3 Working Days

100% NO-RISK Money Back Guarantee

Superior Quality Guaranteed
RM780
RM
480
You Saved 38%
FREE SHIPPING, Receive Within 2 - 3 Working Days

100% NO-RISK Money Back Guarantee

Superior Quality Guaranteed
RM390
RM
260
You Saved 33%
FREE SHIPPING, Receive Within 2 - 3 Working Days

100% NO-RISK Money Back Guarantee

Superior Quality Guaranteed
RM230
RM
195
You Saved 15%
FREE SHIPPING, Receive Within 2 - 3 Working Days

100% NO-RISK Money Back Guarantee

Superior Quality Guaranteed